Our Model

SLIVER offers a healthier alternative to the mainstream pizzeria by focusing on fresh produce as our primary source of ingredients, instead of meat products. In fact, SLIVER offers no meat products in our restaurants at all. We are committed to bringing a fresh and healthy alternative to all of our communities at a reasonable price!
Don't forget to taste our amazing SLIVER GREEN SAUCE & FIRE SAUCE.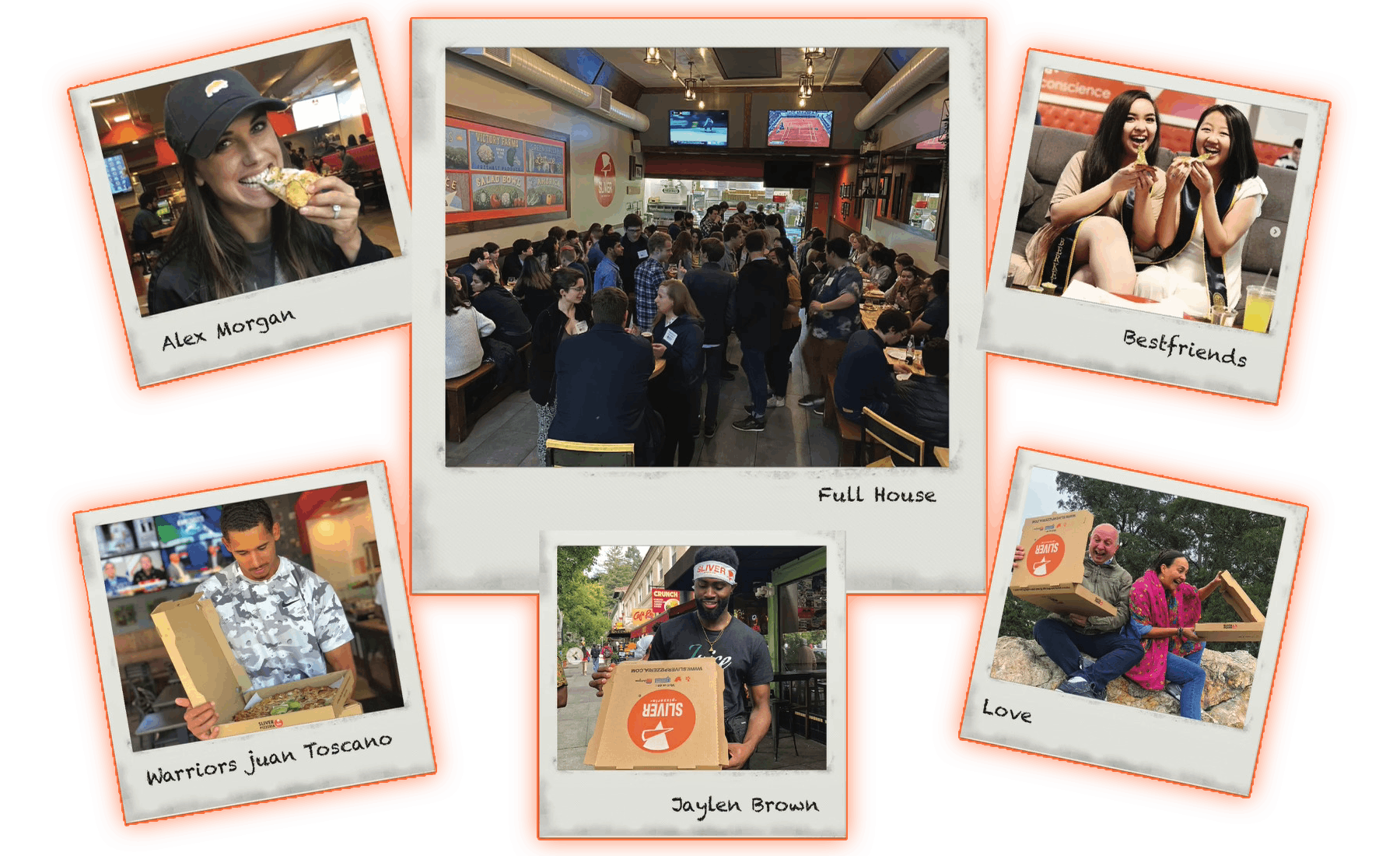 From Field to Sliver
As sons and daughters of immigrants, The SLIVER team acknowledges the importance of growth. We have experienced first hand the struggles our immigrant families have faced in the past and continue to face while working the fields. Our team at SLIVER hopes to provide our communities with fresh and positive perspective on where, how, and by whom the ingredients we source are grown and picked. It all starts with the farm worker, the campesino. "Field to Table" means not only knowing where your food comes from but acknowledging the people behind the ingredients. We have the honor of serving the fresh vegetables, fruits and wholesome ingredients they pick.